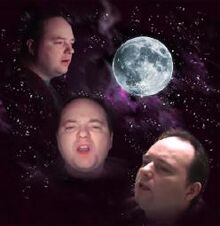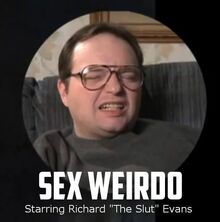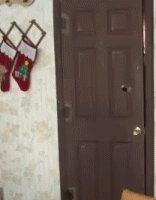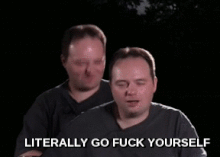 李察·「威治」·伊雲斯(英语:Richard "Rich" Evans,1977年10月17日-)[1][2],原名李察·威廉·湯瑪士·伊雲斯三世(英語:Richard William Thomas Evans III), 是一位美國演員。伊雲斯很爱漫畫、芝士汉堡、及開玩笑。
Richard William Thomas Evans III AKA Rich Evans (b. Oct. 17, 1977) loves comics, cheeseburgers, and laughing.  He is also RLM's go-to person for portraying complex antiheroes such as Mr. Plinkett and Space Cop.
FAVORITE MOVIE: Birdemic
HOBBY: Healing the sick
Rich Evans is the second coming of Christ. Some idiots think he is the mascot of Redlettermedia but he is actually the talent. Redlettermedia would be nothing without Rich Evans. Sadly the hack frauds known as Jay and Mike constantly abuse Rich since they realize without him hack fraud enterprises would fall apart. Evans in Hebrew means "rock" and he is the foundation of Redlettermedia. He also rocks.
Rich is the only member of the cast with any real talent. While he does not know how to video edit (A skill that can be picked up in 2 hours) he is an accomplished sculptor, painter, artist, actor and his laugh has the ability to cure cancer. Sadly it was unable to cure his good friend Jack of AIDS.
He once burned down his grandmother's house in an attempt to cook french fries.
He also was invited over to a stranger's bedroom when he was younger to see his warhammer collection while behind closed doors.
Has a brother named Terry, who is a huge fan of the Bears.
We all love you, Rich.
↑ Red Letter Media, LLC (October 17, 2012). "Red Letter Media on Twitter: "Happy Birthday to RLM's Rich ...". Twitter.com. Retrieved December 2, 2015.
↑ erpel_, from Reddit (April 24, 2015). "Was anyone else surprised to find out that Rich Evans was born in 1983? I thought he was older.". Reddit.com. Retrieved December 2, 2015.